About company
The Stay Investment is the «Stay Property» subsidiary
specializing in investment projects.
Stay Property brand has been on the market for 7 years and we can safely say that today Stay Property is one of the most dynamically developing companies in the region.
Starting from a small residential complex in Avsallar in 2018, in a few years we have become a key player in the Turkish real estate market. Up to 90% of the apartments in the complexes that we build are sold at the construction stage, long before the commissioning of these complexes.
Internationality. In 2023, there are already 9 company offices on the world map - 3 offices in Turkey (Alanya, Antalya, Stabul), 2 offices in Kazakhstan (Almaty and Astana), an office in Russia (Moscow), Ukraine (Kiev), Northern Cyprus (Girne ) and in the UAE (Dubai).
All representative offices of the company provide a full range of company services.
We initially set ourselves the goal of offering customers the most favorable conditions for the purchase of real estate and the best service. And today we can say with confidence that we have successfully achieved this.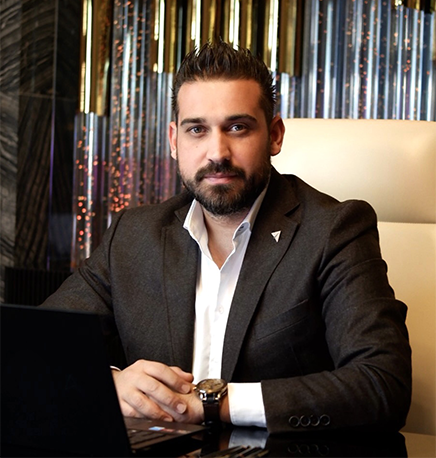 Khalil Ibrahim Daye CEO
Metrics of our success

An increasing number of investors are paying attention to the Turkish real estate market. High demand is confirmed by the collected statistics and is quite natural. Today, the cost of real estate in Turkey is one of the most affordable, it opens up excellent investment prospects for foreign buyers.
Turkey is one of the 5 countries where the price of real estate is growing steadily and steadily every year.
Over the past 14 years, Turkey has increased its GDP by 3 times and is included in the list of leading countries with actively developing economies. It is Turkey that Bloomberg experts recommend to pay attention to investors.
Invest conveniently
We accept payments in any form and currency convenient for you

Are you just starting on your investment journey?
We are happy to share our knowledge and experience with you!